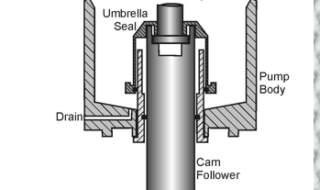 In  the  modern  B&W  MC engine  an  umbrella  seal between  plunger  and  barrel  at  the  bottom is  provided  to  prevent  leakage  of  fuel  oil  into  the  cam  case  , thereby  preventing  the  dilution  and contaminating  the  lub oil. hence  it  is  needed.
You must login to post comments
Your Answer
Please login first to submit.